Discovering the ideal audiologist in the Florida Keys isn't a walk on the beach.
You're not just searching for credentials and years of experience; you're seeking someone tailor-made for your hearing care needs. Would you trust a surgeon with their inaugural operation, or board a plane with a pilot on their maiden voyage? Similarly, when it's about mitigating your hearing loss, the importance of the right doctor of audiology cannot be overstated.
For over 30 years, spanning six locations, I've been the cornerstone of hearing healthcare for countless residents of South Florida and the Florida Keys. My journey has shown me that numerous individuals here have yet to experience the pinnacle of audiological expertise – the kind that paves the way for enhanced hearing and an enriched quality of life.
If hearing challenges plague you or a dear one, and you're navigating the Florida Keys for that impeccable hearing care specialist, your quest ends here. I'm here, eager and ready, to offer the bespoke hearing care you deserve.
Superior Audiology Services Serving The Florida Keys
With over 30 years of experience, a passion for individualized results, and a true dedication to patient care, Dr. Michelle is your best choice for hearing help in South Florida.
How Dr. Michelle Can Help
We only offer hearing instruments from manufacturers we trust
Unmatched Care Since 1993
With over three decades of multifaceted experience in hearing healthcare, I proudly wear the badge of an expert. My expertise isn't just confined to diagnosing and treating adults but extends to our tiniest patients too. My initial 15 years were devoted to the early detection and treatment of newborns and children of every age.
Often, I'm met with patients who point out, "I'm not a child."
To which I respond, "If I can nurture a newborn's hearing and support their parents throughout this journey, just think of the wonders I can do for you."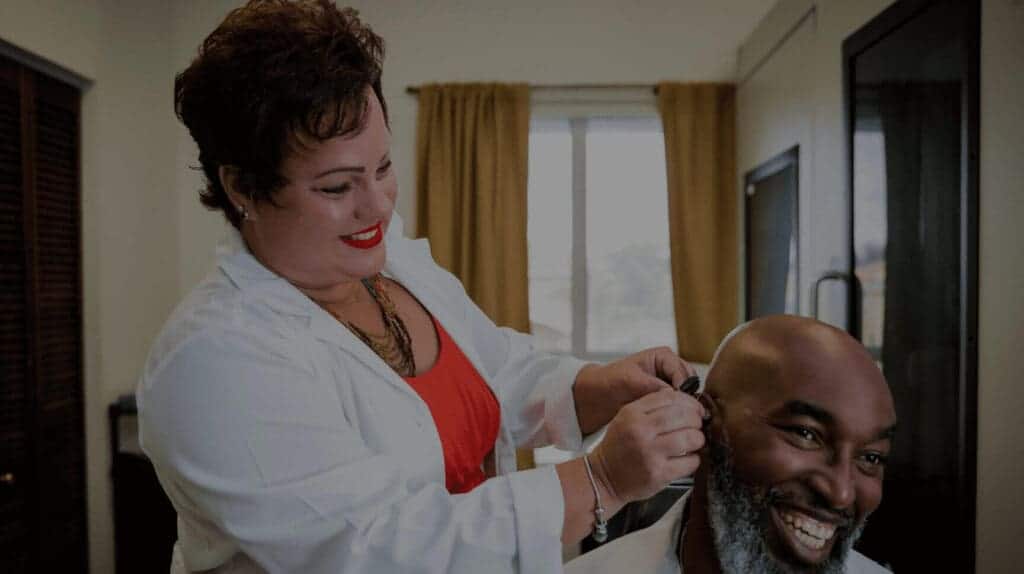 Fill in the form below and we'll reach out as soon as we can.