Helping You Find The Correct Prescription Hearing Aids For You!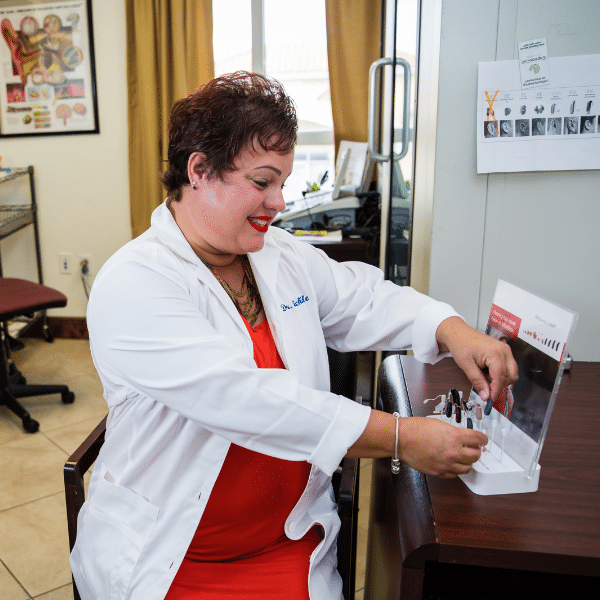 When it comes to achieving better hearing, many people believe that a hearing aid is the sole solution. However, it's important to recognize that a hearing aid is just one piece of the puzzle.
In addition to obtaining a well-suited prescription hearing aid, it is crucial to work with a knowledgeable and resourceful provider who can offer a personalized treatment plan. There is no one-size-fits-all solution for hearing loss and fitting a hearing aid. Each individual has unique needs that require customization in device selection and fitting. A skilled provider will possess expertise in hearing devices, as well as the interpersonal skills necessary to understand your specific requirements.
By partnering with Dr. Michelle, you can benefit from her recommendations tailored to your circumstances, lifestyle, and level of hearing loss. This collaboration ensures that the chosen hearing device aligns with your busy lifestyle, providing optimal support in noisy environments, or simply amplifying sound for better connection with loved ones.
To determine the most suitable technology for your needs, the first step is to schedule a comprehensive hearing assessment with Dr. Michelle. This can be done either in her office or through a Virtual Appointment. By understanding your challenges and assessing your hearing, Dr. Michelle can provide informed recommendations based on her vast experience and expertise.