Expert, Personal Hearing Care for Tavernier
"If I had a hearing problem, I'd be the first to know." You may have heard a loved one say that or you may have said it yourself. Thinking that hearing loss is easy to recognize is one of the reasons that only 1 in 5 people who might benefit from hearing care actually seek the help they need. In reality, hearing loss comes on at such a gradual pace that family, friends, and co-workers are usually the first to notice the problem – often several years before the individual with impaired hearing.

Fortunately, individuals with a hearing loss in Ocean Reef, FL have a personal hearing care advocate with the experience, expertise, and compassion to help you overcome your hearing challenges. Dr. Michelle uses a holistic, people-centered approach to counsel patients along every step of their hearing journey, customizing treatment to fit the specific needs of each individual.

Better hearing not only enhances your ability to communicate with family, friends, and co-workers, but it can also have a drastic positive impact on your quality of life.
How Can Dr. Michelle Meet Your Needs?
Better hearing is a journey into a brighter future and a greatly improved lifestyle. Like every journey, it begins when you take the first step – scheduling a hearing assessment. Dr. Michelle uses comprehensive hearing assessments to pinpoint the exact type and severity of your hearing loss in order to design hearing care treatment that fits your unique needs and lifestyle.

Hearing aids are often the best solution for various types of hearing loss. When they are the right solution, the hearing aids we have available in Ocean Reef are smaller, lighter, and more discrete than those your parents or grandparents wore.
They provide greater hearing clarity while filtering out background noise and come with the capacity to connect with your smartphone and other digital technology.

To ensure that you are getting the most out of your hearing aids, we also provide existing patients and newcomers with troubleshooting support, regular maintenance, and hearing aid repair.
Personal, Private Consultations for Ocean Reef
You are at the top of Dr. Michelle's list of priorities. Where many hearing care providers focus their attention on technology, it can never replace personal service. A personal, private consultation helps us unpack all aspects of your hearing issue together, considering how it affects your temperament, lifestyle choices, and overall contentment. Our objective is to form a long-term partnership with a comprehensive approach to your journey to better hearing.
Taking It a Step Further with Virtual Appointments
COVID-19 introduced no-contact appointments and consultations into how we interact in public places such as a hearing clinic. While they help meet the challenges of social distancing and self-isolation, virtual appointments provide those with scheduling or travel challenges in Layton with a viable hearing care alternative as well. By using teleconferencing technology and your smartphone, tablet, or computer, virtual appointments make it possible to take advantage of a face-to-face consultation with Dr. Michelle that's also contact-free.
93911 Overseas Highway
Suite 5 (2nd floor)
Tavernier, FL 33070

Phone: (305) 247-8227
Monday: Closed
Tuesday: Closed
Wednesday: Closed
Thursday: 10.00am - 5.00pm
Friday: Closed
Saturday: Closed
Sunday: Closed
Schedule A Hearing Performance Tune-Up
This 45-minute tune up will allow you to have South Florida's leading doctor of audiology testing your hearing and working with you to get the best possible performance from your devices.
If your provider doesn't fill you with confidence, you bought your devices online and fitted yourself or you would like a second opinion, 
then you're highly encouraged to schedule your consultation.
The fee is only $190 and this includes all aspects of the consultation – t
here is no hidden or additional expenses
.
To schedule your 'Hearing Performance Tune-Up' – then simply 
complete the form on this page
 and your request will be sent to Dr. Michelle's assistant to find a convenient date/time for you or you can call Dr. Michelle at 
(305) 247-8227
.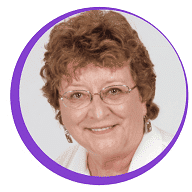 Jane feared wearing hearing aids as her Grandmother had a frustrating experience
Dr. Michelle stood out. Not only because she a highly qualified audiologist, but because she is a warm and caring human being. She has very high standards and was not content with my hearing correction until I was.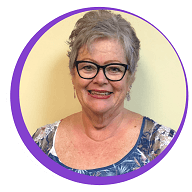 Dr. Michelle changed my perspective and my life
My initial thoughts when I met Dr. Michelle was how professional she was, how she listened to my individual concerns and how helpful she was to solve my problems.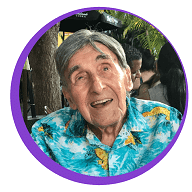 Samuel was determined to still be able to listen to music and tell jokes
I have been experiencing an increased difficulty hearing with my most recent hearing aid and have recently moved to the area. After reading many reviews, I decided to make an appointment with Dr. Michelle based on the positive comments.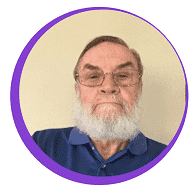 Why I Happily Travel Over 2600 Miles For My Hearing Care
If you are like me and the quality of your hearing is important to you, service is more important than then the instruments themselves.
Dr. Michelle is the best.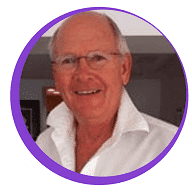 After retiring from the Army I have loved working with Dr. Michelle
After my permanent retirement in 2009, I knew that I needed to have my hearing tested again, and, more importantly, I knew I needed to consider hearing devices as part of my Hearing Care.